Maldives
Hurawalhli Island Resort, Maldives
The Ultimate Private Island Escape Awaits!!
Sold Out
April 23rd -April 29th, 2023
7 days, 6 nights
The epitome of tranquility and beauty nestled on this private island in the middle of the Indian Ocean is where you can feel the stress melt away! Imagine yourself resting while listening to the sounds of the waves beneath the floor, or basking in the sun in your private over water hammock, all this awaits you with a stay at the Hurawalhli Island Resort, Maldives. The adults-only resort lends way for you to relax, rejuvenate and cherish the symmetry unimpeded by outside demands.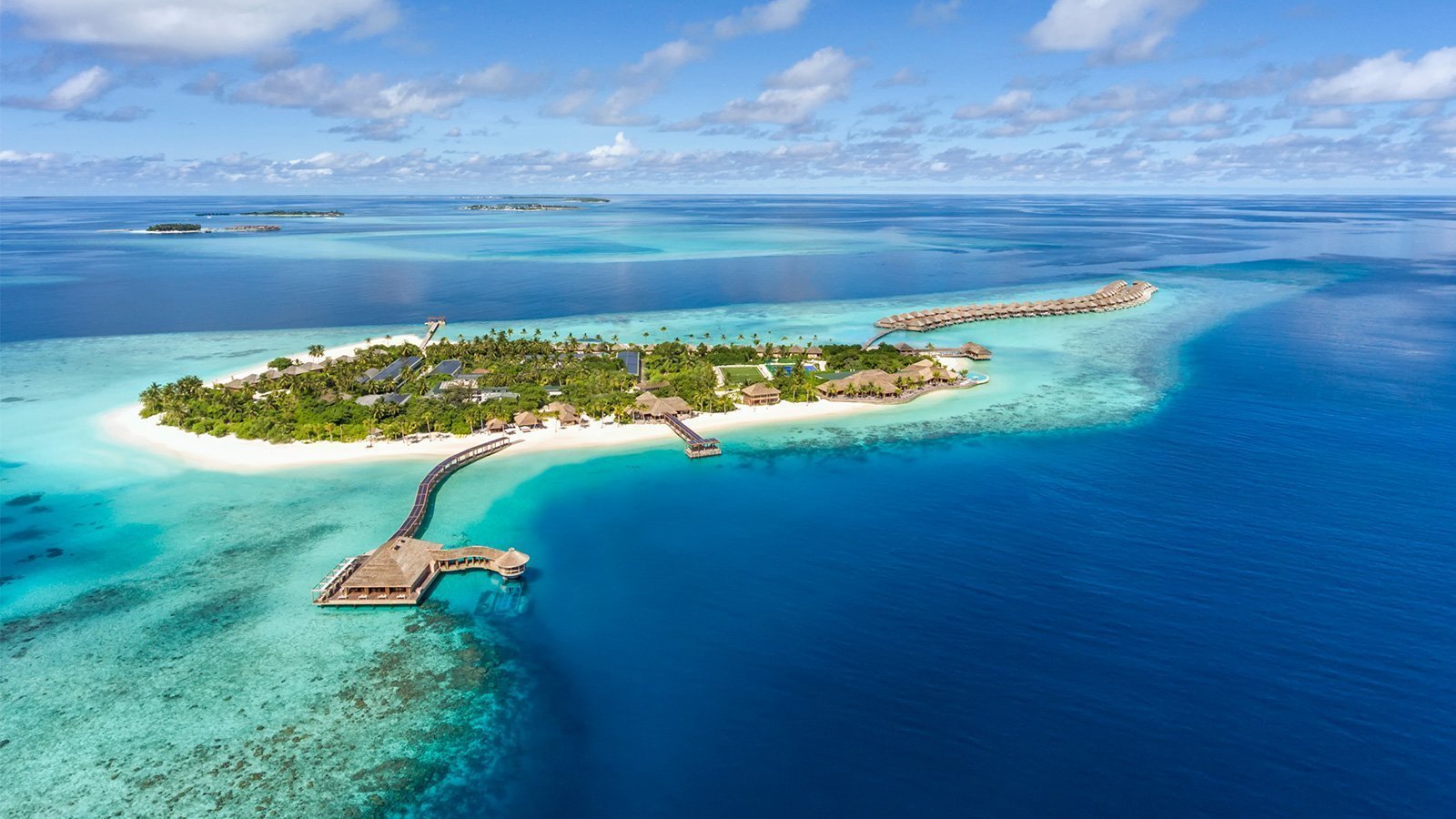 This tropical paradise can only be reached by way of private seaplane. Mesmerize at Maldives unique vista on your short 40 minute seaplane ride over what's considered as one of the world's most scenic seaplane journeys.
A stay at the Hurawalhi Resort, you'll be spoiled with lavish comfort, elegant villas surrounded by fifty shades of blue and well-crafted landscape. With the choice of beachside and over-water luxury, you can revel in your preferred perspective and setting, and find pleasure in having paradise at your fingertips – and the ocean on your doorstep.
 Indulge in one of six restaurants on the island, and the only restaurant that's not on the island, but set 5.8 meters below sea level providing for an up close view of the undersea world.
Choose from an array of onsite activities and water sports.
Experience the Dream
Sunday April 23rd –  Saturday, April 29th
Rates are based on double occupancy and include daily breakfast
Ocean Villa:  $1200 per night, $7200 total stay
Romantic Ocean Villa: $1350 per night, $8100 per stay
Ocean Pool Villa: $1500 per night, $9000 per stay
(Sorry, no single occupancy allowed)
Meal Plan Options:
Half Board: breakfast & dinner at Canneli Restaurant
Full Board: breakfast, lunch & dinner at Canneli Restaurant
All Inclusive Plus: $215 per person: full board meals at Canneli Restaurant; 24 hour a la carte snack menu served in Coco Bar; Unlimited alcoholic and non-alcoholic beverages as specified; minibar alcoholic and non-alcoholic beverages as specified; one demi bottle of champagne per villa per stay; One sunset cruise; fitness center, daytime use of tennis, beach volleyball and badminton courts; free use of kayaks and windsurfs; group snorkeling lessons; group windsurfing lessons; group yoga sessions.
Not included in the rate:
 Roundtrip Seaplane transfers $460 per person
Travel insurance is highly recommended to cover unforeseen interruptions, delays, medical services, or cancellations.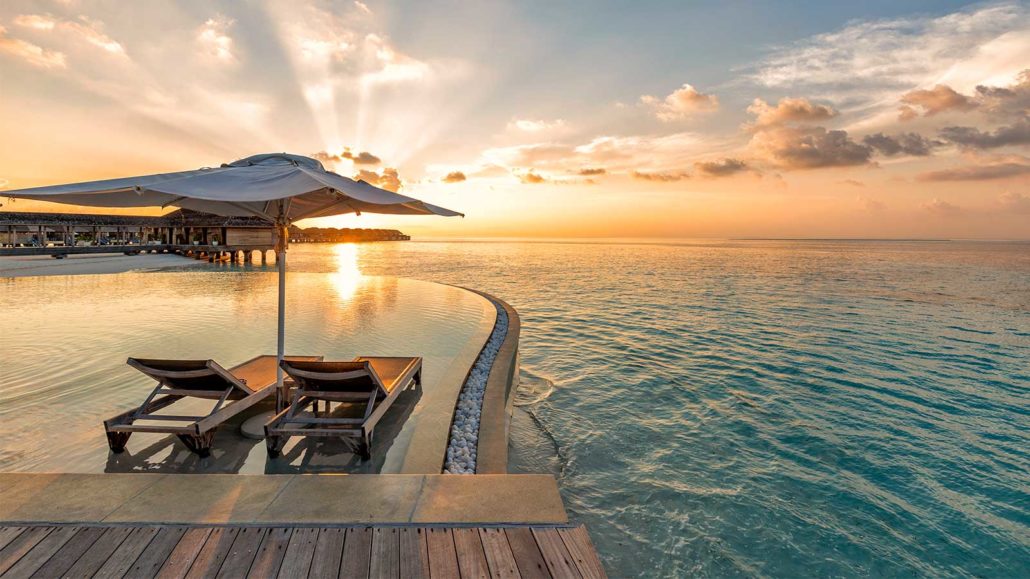 Picturesque sunrises and sunsets at your fingertips baked over the bluest water.
 Indulge in Paradise
The initial deposit amount equal to one night stay (non-refundable)
Second payment of $2500 payable by March 30, 2022
Third payment of $2500 payable by June 30, 2022
Fourth payment of $2500 payable by October 30, 2022
Final payment due by January 21, 2023 for remaining balance
*Additional payments can be made at any time prior to scheduled due dates*
**Package prices are based on a minimum of 10 travelers**