Luxury Train Journey 2024
Sit back and enjoy the beautiful scenery while on board a luxury train as it winds through the Canadian Rockies. Glass-Domed coaches provide you with a panoramic view from your seat. Carefully curated packages available for journeys as short as 2-3 days or extend the thrill for up to 14 days. 2024 dates coming soon!
This is truly an experience of a lifetime!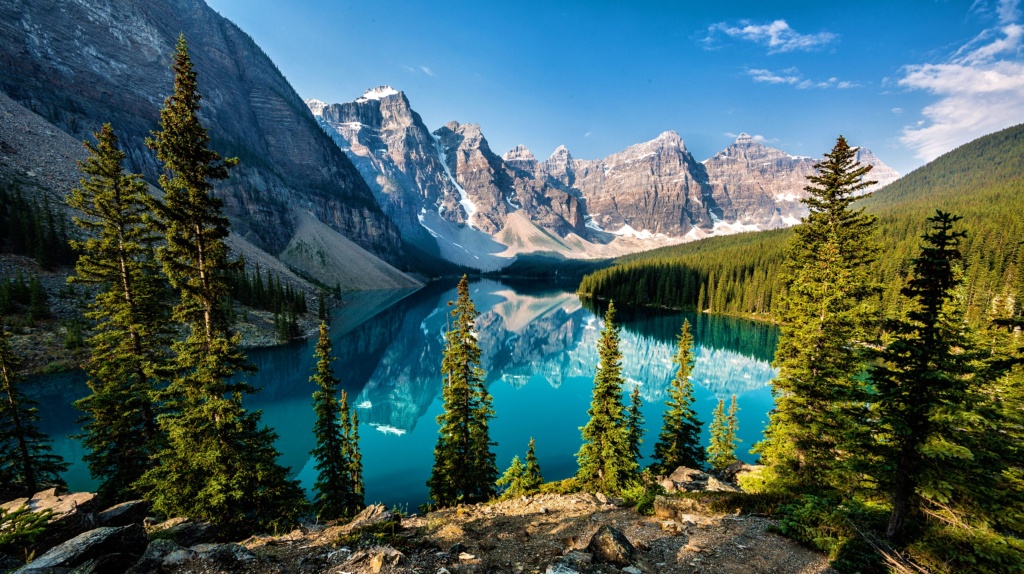 Visit one of the UNESCO World Heritage sites, Jasper National Park, home to incredible scenery and wildlife, or Banff National Park, Canada's oldest national park. Enjoy sites by day and sleep in the comfort of luxury accommodations by night.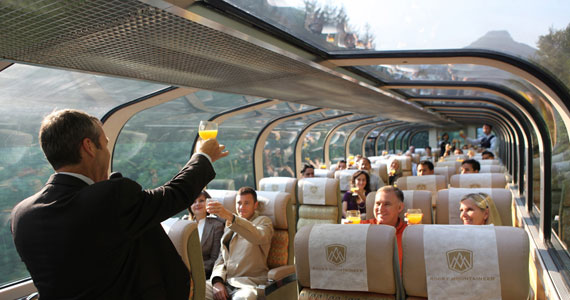 Guests experience the highest level of service while onboard. The onboard hosts cater to your every need. From refilling your wine glass to helping out with special requests, they are dedicated to making your onboard experience as memorable as the scenery outside. The destinations come to life with the incredible storytellers who provide history and fun facts about the region. During your journey, you will savor on West Coast-inspired cuisine such as Fraser River Salmon and be refreshed with wines from Okanagan winery while continuing to enjoy the majestic views of the Canadian Rockies.
All Daylight Train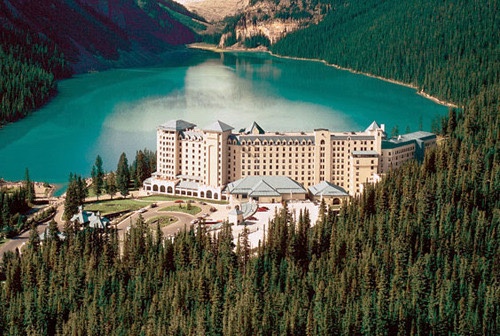 See the sights by day, sleep in luxury at night. With this tour, you get the best of both worlds: maximum views, and maximum comfort. With no sleeper cars,  you'll enjoy the comforts of full-service hotels at each destination along the route.
Choose Your Adventure
First Passage to the West: Journeys from Vancouver – Kamloops – Banff/Lake Louise
Journey Through the Clouds: Journeys from Vancouver – Kamloops – Jasper (Part of a UNESCO World Heritage site), Jasper National Park.
Rainforest to Gold Rush: Journeys from Vancouver – Whistler Quesnel – Jasper
Inclusions:
Breakfast and lunch are served onboard
Coffee, tea, drinks, and snacks throughout the day
Spacious, comfortable seating
Hotel stays at night in Kamloops, Quesnel or Whistler
Large glass-dome windows
Photo opportunities
Hosts sharing stories and history along the route
We curate packages to meet your adventure level with journeys as short as 2-3 days. You may choose to extend your time onboard by combining two of our rail routes for an all-encompassing inspirational adventure. Want to take your adventure to the next level, enhance your experience by adding an Alaskan cruise to your journey. Whatever your desire, we'll make it a reality!
Rail season runs April through October.
YOUR NEXT BIG ADVENTURE AWAITS!