It's All Aboard Dragons!!! 
October 15- October 22, 2022
Symphony of the Seas
Miami to Puerto Rico, St. Maarten, St. Thomas & Perfect Day at CocoCay, Bahamas
Passport Pleasures Luxury Travel is pleased to host our fellow Alumni of Stranahan High School onboard Royal Caribbean's Symphony of the Seas for a Dragon fire-filled week to Reminisce, Relax and Reconnect!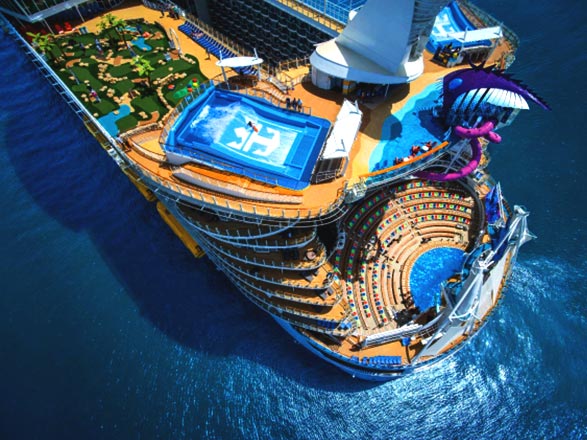 Check out the Symphony of the Seas
Cruising Itinerary
                                                               Saturday  Oct 15th        Miami, Florida                                       4:00 PM
                                                               Sunday Oct 16th            Cruising
                                                               Monday Oct 17th           San Juan, Puerto Rico                         4:30 PM – 10:00 PM
                                                               Tuesday Oct 18th          Philipsburg, St. Maarten                     9:00 AM – 6:00 PM
                                                              Wednesday Oct 19th     Charlotte Amalie, St. Thomas            7:00 AM – 4:00 PM
                                                              Thursday Oct 20th        Cruising
                                                              Friday Oct 21st               Perfect Day at CocoCay, Bahamas    10:00 AM – 6:00 PM
                                                              Saturday Oct 22nd         Miami, Florida                                      6:00 AM
Pricing (including port fees & taxes)
Interior stateroom $860 per person/ $1720 per stateroom
Boardwalk stateroom $1100 per person/ $2200 per stateroom
Central Park Stateroom $1117 per person/ $2234 per stateroom
Oceanview stateroom $1157 per person/ $2314 per stateroom
Ocean Balcony stateroom $1423 per person/ $2846 per stateroom
(Prices based on double occupancy)
Not included in cruise fare:
Gratuities: $101.50 per person
Optional Insurance: 
From $59 – $109 per person depending on stateroom
Included in cruise fare…
Private Cocktail Hour
Personalized T-Shirt
Swag Bag
To Set Sail…
An initial refundable deposit of $250.00 per person is due at the time of booking
50% of your cabin balance is due by March 1, 2022
Final payment is due by July 1, 2022
**Additional payments can be made at any time prior to the due date**
Early Bird Special!!!
$75 per stateroom onboard credit for booking by December 31, 2021
 The cabins will be sold on a first-come basis!!!